Chamber U is a brand-new initiative launched by the Wheeling Area Chamber of Commerce that is based on peer-to-peer learning opportunities.
Classes will be held in four areas: Business/HR, Marketing/Communications, Sales, and Leadership.
Scholarship incentives are available for new and existing members.
Contact Mike Howard at 304-312-1048 or mhoward@wheelingchamber.com for more information. Registration can be found under the 'Events' tab here on our website!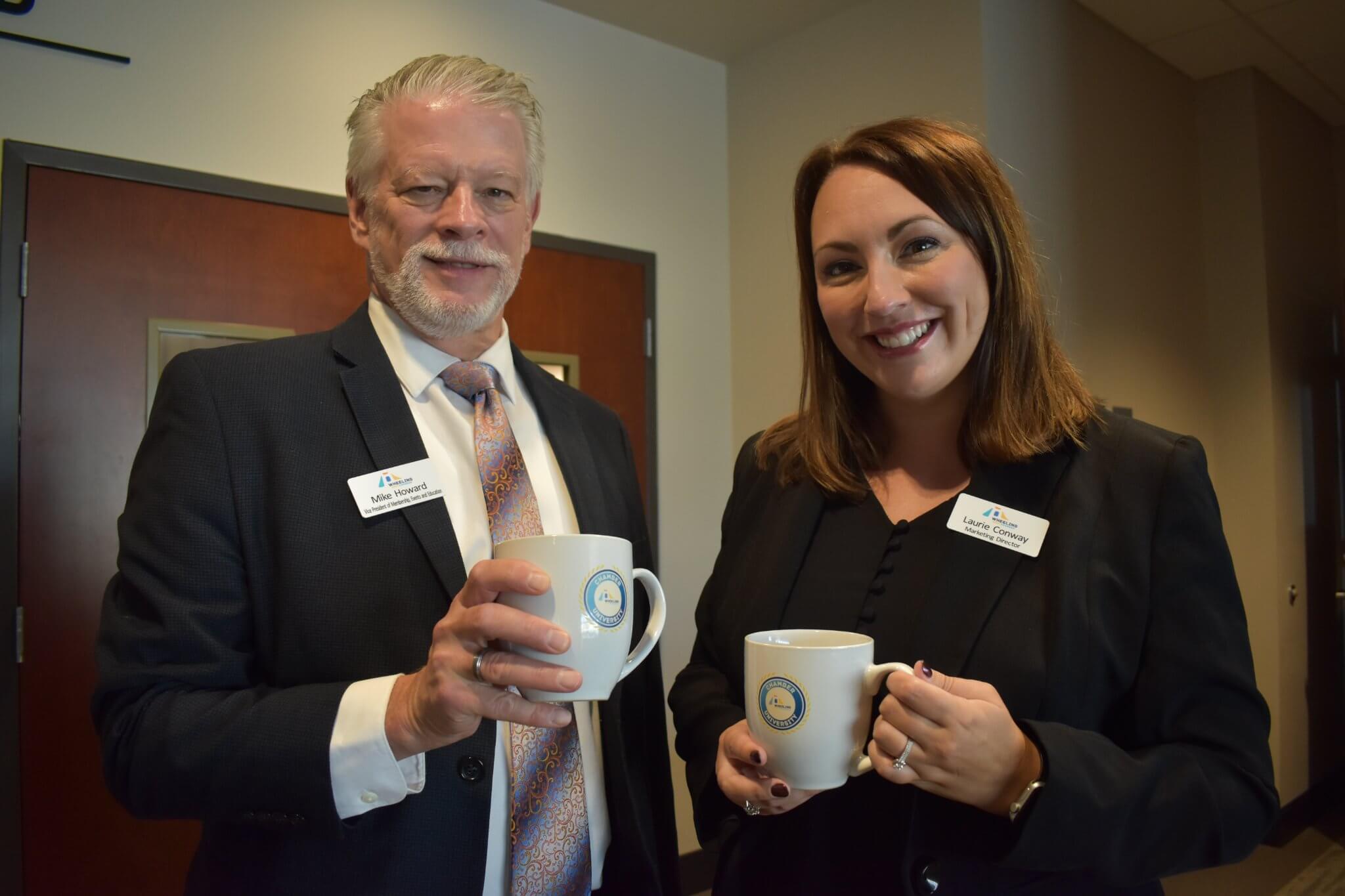 Check out the media coverage here: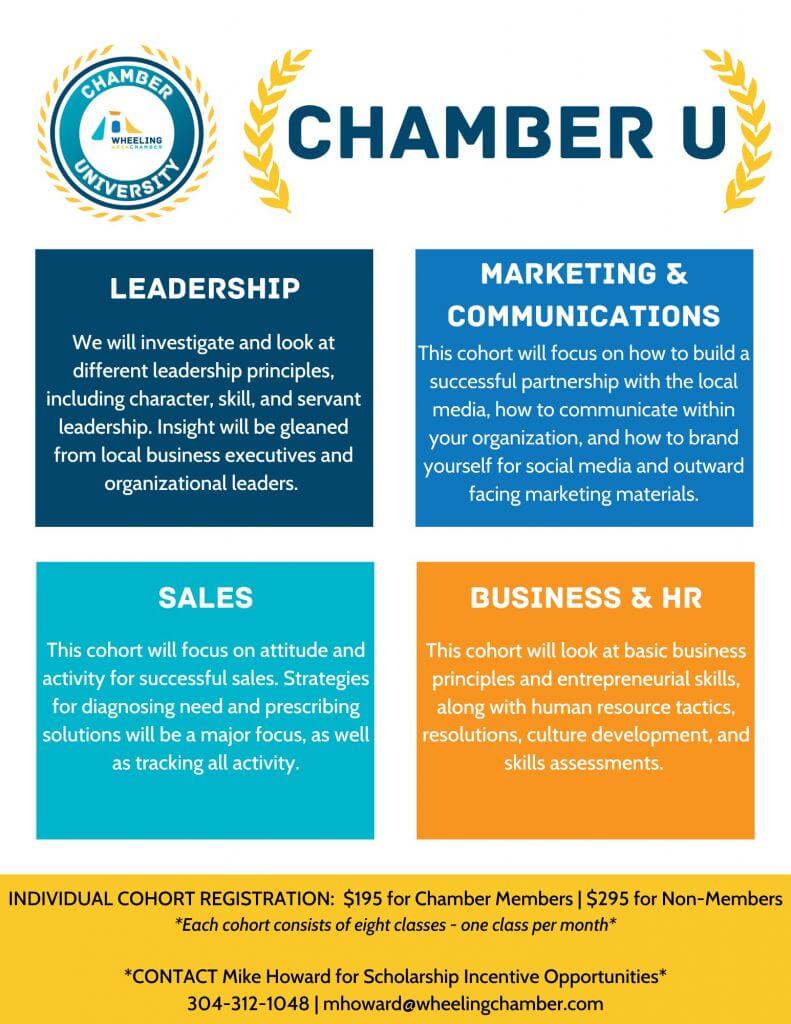 Leadership: We will investigate and look at different leadership principles including character, skill and servant leadership. Insight will be gleaned from local business executives and organizational leaders.
Marketing and Communications: This cohort will focus on how to build a successful partnership with the local media, how to communicate within your organization, and how to brand yourself for social media and outward facing marketing materials.
Sales: This cohort will focus on attitude and activity for successful sales. Strategies for diagnosing need and prescribing solutions will be a major focus, as well as tracking all activity.
Business and HR: This cohort will look at basic business principles and entrepreneurial skills, along with with human resources, culture development, and skills assessments.
Each cohort will meet for 45 minutes to an hour in the morning for networking and instruction once a month. Classes will run for eight months and take time off in the summer and during the holiday season.
Cost: $195 for Chamber Members (includes eight sessions) and $295 for Non-Members. NEW Chamber Members will receive one cohort for free as a membership benefit. EXISTING Chamber Members will receive a buy-one-get-one code.
Scholarship incentives are available by contacting Mike Howard at mhoward@wheelingchamber.com or 304-312-1048.